Program Description
The Berkeley Lab Undergraduate Faculty Fellowship (BLUFF) program brings faculty from minority-serving institutions or institutions without a large research capacity to Berkeley Lab to collaborate with Lab scientists, engineers, and STEM professionals.
BLUFF is a continuation of the Visiting Faculty Program (VFP). After faculty members have served three summer terms through VFP, they may apply to join the BLUFF Program. BLUFF allows faculty to continue their collaborations with Berkeley Lab.
Student participation is optional. Applying faculty members may invite up to two student participants from the faculty member's home academic institution, one of which may be a graduate student, to work as a team.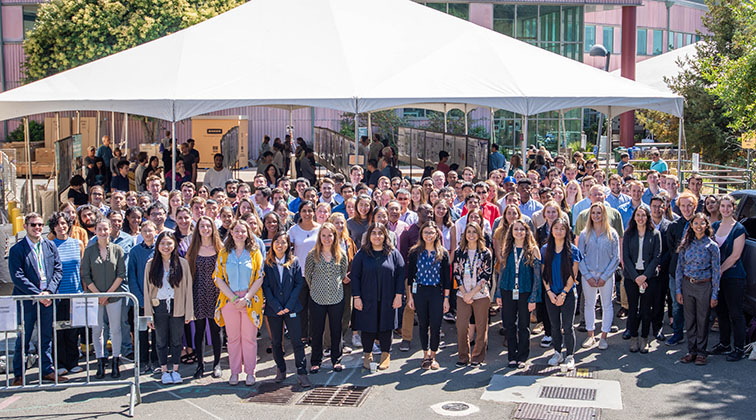 WD&E Poster Session Summer 2019