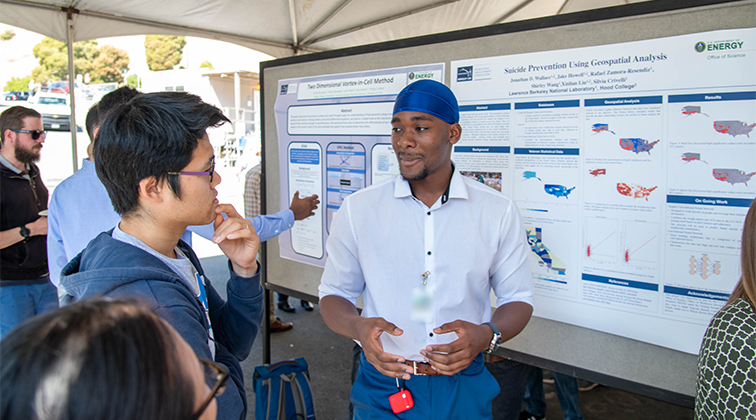 The culminating event of all WD&E internships is the Lab-wide poster session (Spring, Summer, and Fall). These presentations provide interns with an opportunity to share what they've learned with each other, the Lab community, WD&E partners, intern guests and family.
Below is a sampling of past programs from posters sessions between 2015 and 2021.
Spring 2021, Summer 2021, Fall 2021
Spring 2020, Summer 2020, Fall 2020
Spring 2019, Summer 2019, Fall, 2019
Spring 2018, Summer 2018, Fall 2018
Spring 2017,Summer 2017,Fall 2017
Spring 2016, Summer 2016, Fall 2016
Spring 2015, Summer 2015, Fall 2015
Want to discover more about our internship program? Follow instructions on how to apply here.